Franchise Flippers has an exclusive network of franchise resale brokers with direct experience and knowledge of franchise resales.  
Not every franchise resale requires the services of a professional business broker, but when the need arises, it is essential to select a business broker who knows the critical nuances of franchise business buying and selling.
Not all brokers are alike. By selecting a franchise resale broker from our Preferred Business Broker Network, you can be confident that your broker has the franchise specific knowledge necessary to find qualified buyers and to work with you and your franchisor to close your deal!
Check out our growing list of Preferred Franchise Resale Brokers:
Preferred Franchise Resale Brokers
Arizona Preferred Brokers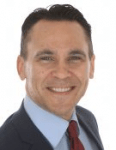 Tim Whipple
SUNBELT BUSINESS BROKERS - ARIZONA
sunbeltnetwork.com/phoenix-az/
480-499-3180
​Tim Whipple provides business brokerage services throughout Arizona. He has successfully represented clients in hundreds of commercial real estate / business sale transactions in excess of $300 million. He is an expert in business brokerage, marketing, real estate acquisitions, contract negotiations, lease review, and market research.  Tim also understands the nuances involved in selling a franchise.
Tim is an active member of the Arizona Business Brokers Association (AZBBA) and the International Business Brokers Association (IBBA). Tim has been recognized as a top producer in 2016, 2017, and 2018.
If you are looking for a knowledgeable business broker in AZ to help you sell your franchise, or are looking for a business for sale in AZ, contact Tim today.
California Preferred Brokers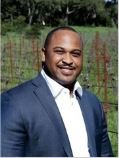 Miguel Daggs Jr.
LIBERTY BUSINESS ADVISORS of San Francisco Inc. - NORTHERN CALIFORNIA
https://www.libertybusinessadvisors.com/
707-235-6003
Liberty Business Advisors of San Francisco Inc. has been selling businesses for over 25 years.  Miguel and the Liberty Business Advisors team are well trained and experienced professionals that understand your unique needs as a franchise business owner.
He offers a variety of business broker services and expertise, including franchise resales in Northern California.  Miguel works diligently to maintain confidentiality and to ensure a successful deal can be made.  
If you are looking for a knowledgeable business broker in Northern California to help you sell your franchise, or are looking for a franchise or business for sale in Northern California, contact Miguel Daggs Jr. today and schedule a no cost appointment.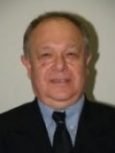 Mark Tzalka
TSI INVESTMENT GROUP, INC - SOUTHERN CALIFORNIA
https://cabb.org/find-a-business-broker-in-california/167/mark-tzalka
818-761-8000
Mark Tzalka has a vast knowledge of the franchise world. He learned the ins and outs of the brokerage industry through ownership and management of several thriving businesses over the past 35 years.
His understanding and substantial experience in structuring and formulating business deals with skillful creativity and the highest of ethics sets him apart from many other brokers.
Mark is a registered Broker with the California Department of Real Estate, belongs to CABB (California Association Business Brokers) as well as SCBBN (Southern California Business Brokers Network).
If you are looking for a knowledgeable business broker in Southern California to help you sell your franchise or are looking for a business for sale in California, contact Mark today.
Colorado Preferred Brokers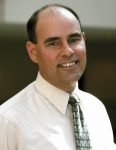 Jim DeShayes, CExP, CVB, CBI
COLORADO BUSINESS EXCHANGE
cobizex.com
970-224-3339
​Jim is the founder and principal of Colorado Business Exchange, graduated from the Rutgers University School of Business and launched his career by starting, building and selling a million dollar company in New York City.
In addition to being licensed as a real estate broker, Jim has also earned these prestigious designations: Certified Exit Planner (CExP), Certified Value Builder (CVB), and Certified Business Intermediary (CBI). Jim currently serves on the board of directors of the Colorado Association of Business Intermediaries.
Balancing his experience and expertise as a business expert and resale broker with honesty, integrity, curiosity, creativity and tenacity, Jim has helped countless business owners devise a plan, build value, and reap all of the rewards from the businesses they've built.
Florida Preferred Brokers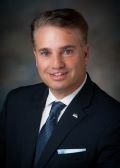 RUSSELL COHEN
MURPHY BUSINESS & FINANCIAL SERVICES, LLC
www.flabiz4sale.com
954-646-7651
​Russell is a Murphy Business franchise owner with over 19 years of business brokerage experience. He has sold more than 600+ businesses worth over 180+ million dollars in sales.
Russell was the TOP DEAL MAKER for the State of Florida in 2019, 2016, 2015, 2012, 2010, 2009, 2007, 2006, and 2005. He was the TOP DEAL MAKER in South Florida in 2017, 2014, 2011, and 2008. In 2019, 2016, 2013 Russell achieved Top 5 in Sales volume for the State of Florida.
Since 2000 no other agent in the state of Florida has sold more businesses then Russell Cohen. Who else would you trust to sell your business?
If you want to sell a franchise in South Florida, or buy a business in South Florida, contact Russell and his team today.
New Jersey Preferred Brokers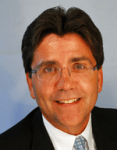 Russell Miller
MURPHY BUSINESS SALES - NEW JERSEY
murphybusiness.com/newjersey/
908-928-0088
Russ Miller is President and Regional Developer of Murphy Business & Financial Corporation of New Jersey (Murphy).  He earned his Bachelor's Degree from Rutgers University and has lived in New Jersey for over 40 years.
Prior to Murphy, Russ was the Vice President of Franchise Development for a National Learning Center Franchise for over 20 years.  With nearly 3 decades of executive level franchising experience, Russ has helped hundreds of entrepreneurs buy, sell and run successful Franchise businesses. Russ understands the high level of commitment involved in these processes and is dedicated to serving his clients well.
If you are looking for a knowledgeable business broker in NJ to help you sell your franchise, or are looking for a business for sale in NJ, contact Russ today.
New York Preferred Brokers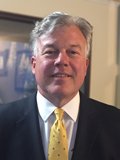 Gregory J. Carafello
FIRST CHOICE BUSINESS BROKERS - NEW YORK CITY
http://businessesforsaleinnewyorkcity.com/
973-632-2192
Gregory Carafello is a Certified Franchise Executive and is President and Principal Broker for First Choice Business Brokers of New York City. As a franchising industry veteran, Carafello has extensive experience as a master franchisee for several additional leading brands. Greg and his wife also founded their own company, AbraCadabra Color Copy Centers, which they sold after nearly two decades in business to focus on his franchising endeavors.
Greg and his professional team provide a comprehensive service to their clients from start to finish and are ready to help you sell your New York franchise business confidentially, quickly, and efficiently.
If you are looking for great franchise resale brokers in New York to help you sell your franchise, or are looking for a franchise or business for sale in New York, contact Greg today.
Pennsylvania Preferred Brokers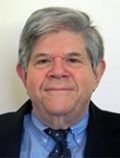 Steven A. Rosen
SUNBELT BUSINESS BROKERS - PENNSYLVANIA
https://www.sunbeltnetwork.com/blue-bell-pa/
610-941-2177
For more than 20 years Steven has worked with individuals interested in selling or buying a franchise. Steven is an expert in franchise startups and in franchise resales.  His team of business transaction specialists also work with him in matching sellers with potential business owners. Steven is well accomplished in negotiating transactions and structuring deals that get done. 
Steve and the Sunbelt Business Broker team have experience in selling a wide variety of franchised and independent businesses including manufacturing businesses, printing businesses, service businesses, food businesses, retail businesses and more.
If you would like help with buying or selling a franchise resale in the Philadelphia area, or are looking for a great business for sale in PA, contact Steven and his team today.  Steve also serves the Delaware and Southern New Jersey markets.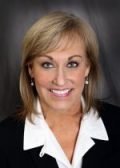 Vicki Wallace
TRANSWORLD BUSINESS ADVISORS - NORTH DFW
https://www.tworld.com/locations/northdfw/
469-714-4107
As an agent with Transworld Business Advisors, Vicki and her expert team help clients buy and sell businesses every day.  Vicki's primary focus is connecting business owners and entrepreneurs with the right business opportunity. 
Vicki understands that the task of buying or selling a franchise can be overwhelming without the proper guidance and experience. Over the years, Vicki and the Transworld Business Advisors team have helped many franchises in Texas with the buying and selling process while ensuring confidentiality every step of the way. Vicki's goal is to make the process as smooth as possible.
If you are ready to buy or sell an existing franchise in Texas, contact Vicki and the Transworld Business Advisors team today.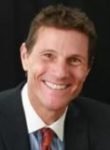 Mike Feinman
TEXAS BUSINESS BROKERS - TEXAS
https://texasbusinessbrokers.com/
214-592-3637
Mike Feinman is the co-founder and Senior Managing Partner of Texas Business Brokers. He has worked in business since the age of 12 and has held many high level roles over the years including head of training and head of customer service for several very large franchise brands.
Mike and his team have helped many business owners, including franchise owners, with their exit strategies, and he works diligently to ensure all parties involved in the transaction win.  Mike truly wants what is best for his clients.
If you are looking for a knowledgeable business broker in Texas to help you sell your franchise, or are looking for a franchise or business for sale in TX, contact Mike today.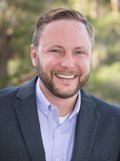 Andrew (Andy) Erskine
Loyalty Business Brokers of Greater Houston Area
loyaltybusinessbrokers.com
713-400-7663
Before becoming a Strategic Partner and Business Broker with Loyalty Business Brokers, Andy was a Business Broker and Franchisee in the Houston area since January of 2020. Prior to Business Brokerage, Andy worked with Management 2000, a Growth Strategy Consulting Firm, since 2011 and continually grew its client base to 1,600 brands. Andy's role as President was to manage the day-to-day operations with his team. He also was the Senior Consultant for the company's international clients and those that use franchising as a growth strategy.
Andy worked with over 200 different brands during his 10 years on projects ranging from training and development for Franchisors, performance improvement consulting and development plans for clients (international and domestic), and helping brands with strategic planning and implementation to meet and exceed goals.
Andy's experience in franchising and with the international business markets has led him and his business partner, Bob Gappa, to Loyalty Business Brokers. After being in the business for 2 years in Houston, Andy and Bob decided to transition to Loyalty Business Brokers to better serve the needs of their clients and offer more opportunities for their Business Brokers.
Their mission is "Helping people achieve personal and business goals". Living this day in and day out, the Loyalty Business Brokers' team in Texas has grown to serve clients in over 10 states and looks forward to having a positive impact on the community in which they serve.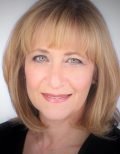 Diane Hartz Warsoff
TRANSWORLD BUSINESS ADVISORS OF UTAH COUNTY
www.utahcountybusinessbrokers.com/
801-753-5655
Diane is the CEO/owner of Transworld Business Advisors of Utah County.  Transworld is the world leader in the marketing and the sale of 'Main Street' businesses, franchises, and franchise development.
She is a risk management and financial professional with depth and breadth of experience across all business types. Diane has extensive experience in commercial financial services, with an in-depth understanding of business valuation and operations. Prior to joining Transworld, Diane was most recently the CEO of the Community Development Corporation of Utah.
Diane received an MBA in Finance and International Business from the Leonard N. Stern School of Business at New York University and a B.S. in Economics in Finance and MIS from the Wharton School of Finance at the University of Pennsylvania.
If you are looking for a knowledgeable business broker in Utah to help you sell your franchise, or are looking for a franchise or business for sale in Utah County, contact Diane today.
Are you an experienced business broker with knowledge and expertise in franchise resales? Contact us to learn more about how you can become one of our Preferred Franchise Resale Brokers.